NoN Basmati RICE Exporter from india
It is a well-known fact that India is the largest Rice producer and exporter in the world. The non-basmati rice we export is of superior quality and is free from dust, germs and stones. It has a rich taste and fine aroma. Non- basmati rice comes in different sizes, some are long and slender, some are short and thick, some are like beads, and some may be round.
The rice bags are available in a variety of packing such as poly pack, jute bag, cotton bag, paper bag and non-woven fabric bag in various sizes like 50 kg, 45 kg, 40 kg, 30 kg, 25 kg, 20 kg, 10 kg and 5 kg and also as per buyer requirement.
We also supply parboiled rice. Parboiled rice has a brown grain. The grains are less brittle. This type of rice is mostly consumed by the people across the globe.
We export the following types of  Non Basmati Rice:
IR 64 Parboiled Rice (5% Broken),
IR 64 Raw Rice (5, 10, 15, 25 & 100% Broken),
Sona / Sona Masoori / BPT Steamed Rice (5 & 100 % Broken),
Jaya (5 % Broken),
Surekha (5 % Broken),
Boiled Idly Ravva,
HMT Steam Rice.
Also Looking for Turemric Fingers? Click Here to know more about this.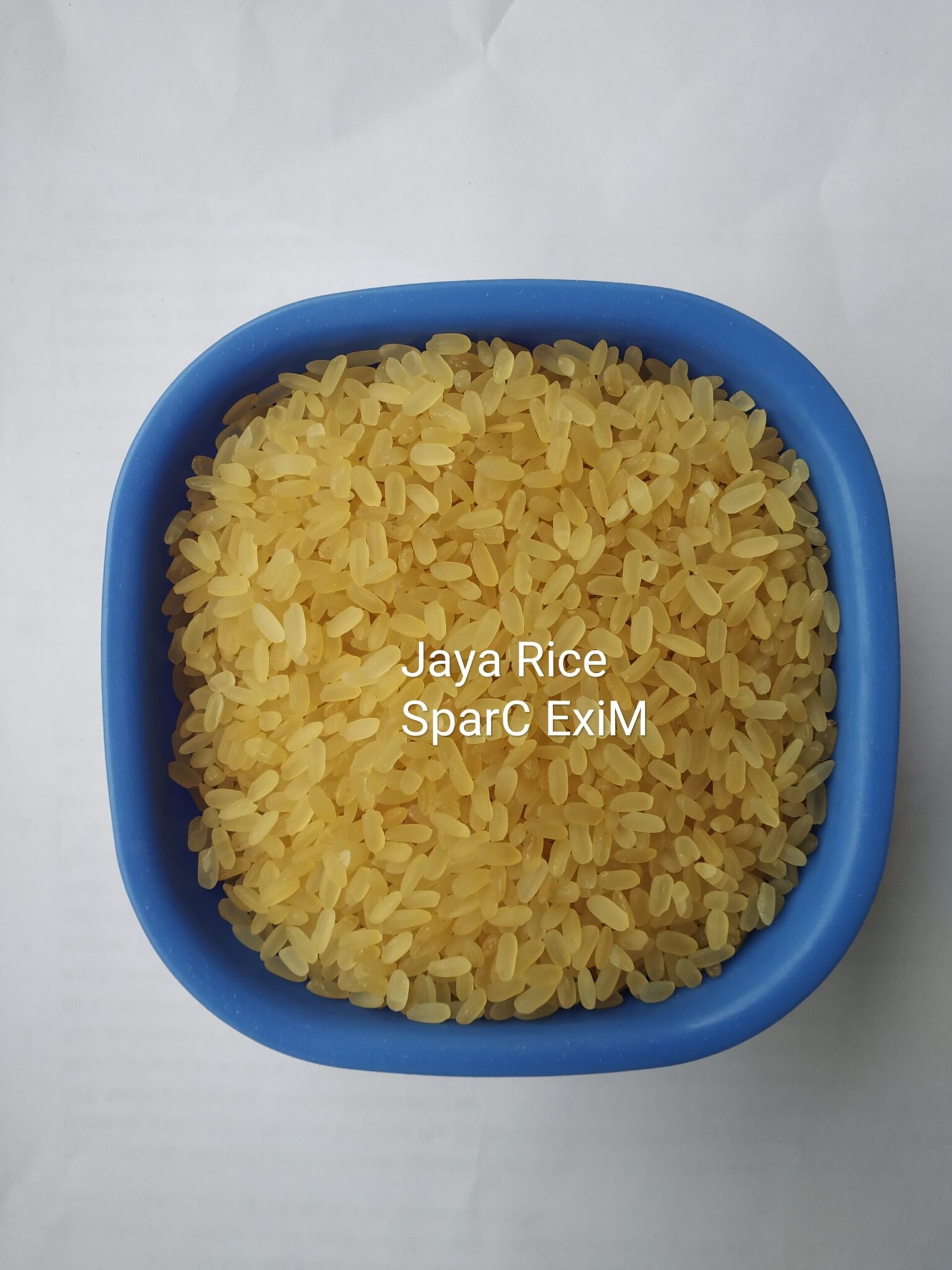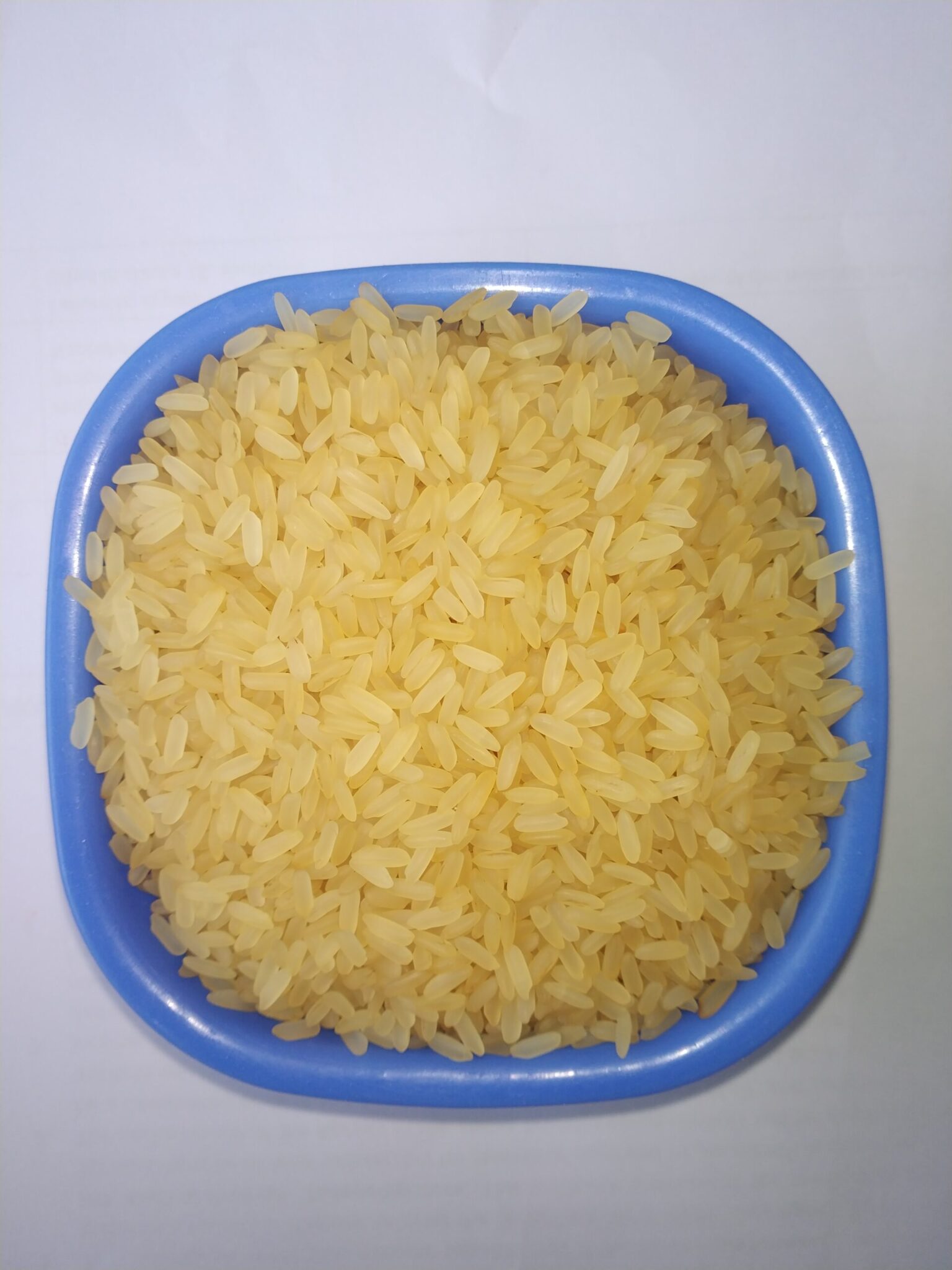 Specifications of Non Basmati Rice
| | |
| --- | --- |
| Crop year | 1 year old |
| Broken | 5% (incl. 2/3 base) |
| Moisture | 14% Max |
| Colour | Light golden colour / white |
| Black / Black Tiped | 0.5% Max |
| Whiteness  | 27 minimum |
| Damaged / Discoloured / Yellow / Red Streaked | 1% Max |
| Whole black/kg | NIL |
| Paddy grains /kg | NIL |
| Minimum Order Quantity | 25 MT (1 x 20 ft container) |
Different broken percentage can be offer from 5% up to 100%, as per customer's requirement.
Specification would be changed accordingly as broken percentage changes.
IR 64 Parboil Rice is one of the most exported varieties of Long grain non-basmati rice with average length of 5.6mm to 6.2mm and has good demand in the international market. It's also called Parimal/IR36/Long Grain White Rice. Our White Long Grain Rice is grown in the perfect climatic conditions of Andhra and Chhattisgarh by expert farmers. With Rich source of carbohydrate and minerals, IR 64 Parboil Rice got good demand in hotels, restaurants and homes for preparing biryani and it is ideal for basic food requirements. Our IR 64 5% Broken Parboiled rice is well polished and cleaned and processed fine to match/Exceed the global standards.
Indian Long grain Non-Basmati Parboiled Sella IR 64 Rice with 5% Broken got Huge demand in African and Asian countries.
Sona Masoori is developed by the Indian scientists from the two popular variants of rice called Sona and Masoori. Many also call it "Samba Masuri" or "Jeela Karra Masuri". While Sona is a super fine grain, Masoori is short fine grain with the best taste. Sona masoori rice is largely produced in the regions of Telangana and Andhra Pradesh in India and widely used in preparations like biryani, idli, pongal etc.
Sona masoori rice is acclaimed due to its excellent taste and fresh aroma. Owing to its light weight, less starch content makes it one of the most digestive rice grades which make it one of the most preferred rice in overseas market. This premium variety of Sona masoori rice is mainly exported to USA, Canada, Europe, Australia, Singapore, Malaysia, and Middle East countries such as Saudi Arabia, UAE, and Qatar.
SparC ExiM is the leading manufacturer, supplier and exporter of Sona Masoori rice in India sourcing adulteration-free, best quality sona masuri rice across the world. We source fine grain Sona Masuri rice directly processed from our mills with all necessary quality control measures taken. Through a streamlined process of manufacturing and delivery, we easily and successfully make up to our customer requirements within the timelines promised. We are renowned wholesale suppliers of Sona Masoori rice in India offering top quality rice at the most competitive price in market.
Swarna or the non-basmati rice is one of the healthiest variants of Indian rice that is known to have low glycemic index, thereby lowering the risk of diabetes in the consumers. This is the short grain fine rice with good nutrition value and mild, natural aroma. There are mainly three forms of Swarna rice available in the market – parboiled swarna rice, raw or white swarna rice and swarna puff rice.
We source the best quality, adulteration free short grain Swarna rice and medium grain Swarna rice right from Guntur, Andhra Pradesh. We are renowned wholesalers of short grain white rice offering bulk Swarna rice at the most competitive price in the market. Hence, to order Swarna rice in any quantity, just contact us and we shall deliver it to you within the timelines promised without any hassles.
Jaya rice is one in all the popularly used rice varieties in Kerala. Mostly cultivated in state, Andhra & Kerala, its distinctive flavor, color, size and crispness makes it a perfect companion for all authentic Kerala dishes. Jaya Rice selection is most well-liked within the southern parts of the state from Alappuzha to Thiruvananthapuram. Jaya rice is processed within the state using processors with utmost care given to hygiene and quality, makes it the foremost well-known rice and is exported to numerous parts across the world. Every grain is defined in form, size and is parboiled to retain it's made nutritionary worth and is exported to various parts across the globe.
Packing & Shipment Specifications
Quality Certificate: We provide Quality Certificate with each shipment. Further, third party inspection can also be arranged On Customer Requirement.
Inspection: SGS /BV / GEO Chem / NCML or any other agency as per your requirement for Weight and Quality.
Properties: Rich in taste, Fine cooking characteristics and Healthy.
Available Finish: Raw, Parboiled & Steam Form in 5%, 15% & 25% Broken.
Packing: Standard in 10kg, 20 Kg, 25 Kg or 50 Kg new Jute Bag, Woven, Non-Woven & PP Bags.
Private Label Packaging: We also offer quality customer branding option as per specific requirement.
Port of Discharge: To Any Port as per requirements
Shipment Terms: FOB/CFR/CIF
Delivery: 10-15 days from the date of receipt of Confirmed Payment Instrument (L/C or Advance T.T.)
Payment : L/C

100% Irrevocable confirmed L/C at sight from prime bank
50% Advance through T/T and balance 50% at the time of fax copy of B/L